GP Tutors now
Looking for GP Tutors Now? Look no further. Byron can definitely help you to improve your GP grades.
About
Byron tutorial centre
Registered with MOE (Ministry of Education) since 1994, we offer quality tuition to help each student stretch his potential, by making learning fun and understandable, even as we address the demands of major examinations like the GCE O and A levels. We also believe in forging meaningful relationships with our students, deriving much joy as our 'saplings' grow stronger with each year.
Even as we teach, we are rejuvenated, remaining young in our outlook and reminding ourselves that we teachers, are perpetual learners too.
We Specialise In
English Language for Secondary one to four and Junior College General Paper (GP).
We Also Offer, through Partnership with other Teachers
Mathematics, Economics and Chemistry lessons.
We Help To
diagnose your needs, personalise our instruction and monitor your progress.
offer the benefits of group tuition i.e interactive and stimulative learning.
stimulate and challenge your creativity, stretch your abilities and heighten awareness of what to learn and how to learn.
We Go Beyond partnering you/your child to ace the examinations. We treasure life-long relationships as we journey with you.
Come to Byron as a student; leave as a friend.
We adopt an accessible and approachable philosophy at our cozy tutorial centre.
Our teachers
Ms Ho Soo Ping  – English Language and General Paper
A PSC teaching scholar, Ms Ho Soo Ping graduated from the National University of Singapore (NUS) with a Bachelor of Arts Honours degree and a Postgraduate Diploma in Education with honours from the National Institute of Education. A former junior college General Paper teacher (Saint Andrew's Junior College), she has been with Byron Tutorial Centre since 1994. Working passionately with young lives, she firmly believes in everyone's potential. What has sustained her passion in tutoring all these years is the joy in seeing students blossom, not just in studies but as people and the lifelong relationships cultivated with many former students.
if a child can't learn the way we teach…, we should teach the way they learn."
-Ignacio Estrada
Mr Ng  – H2 Mathematic for Sec 3 & 4, JC 1 & 2
Former JC lecturer
Mr Ng partners us in offering trusted tuition to help students excel in Math. 
Mr Billy Lim  – H1 & 2 Economics for JC 1 & 2
Mr Lim partners us in offering trusted tuition to help students excel in Economics. 
Dr Kwok– Chemistry for 'O' Level & JC
Experienced PhD (Imperial College) tutor, (NUS Honours, ex NIE, Chemistry Olympiad Trainer, scored Distinction for H3 Chemistry)
Dr Kwok partners us in offering trusted tuition to help students excel in Chemistry.
Our Students
Our students come from all backgrounds, from IP schools to mainstream schools and Junior Colleges.
We believe that all students can excel.
All we ask for is a teachable spirit and diligence.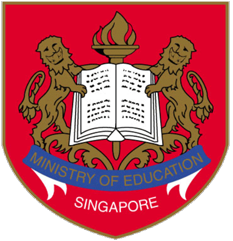 What Parents Say:
I am incapable of complex language but all I can say is, Byron is my daughters' benefactor. Ms Ho has been an inspiration to my daughters to be upright individuals. I am grateful that my daughters have been given the right education to study Law.
 Parent Mdm Yeo Bee Hwee
Housewife preparing for retirement 
Byron Tutorial's Memory Lane
Our Successes are Built Here

Come as a Stranger, Leave as a Friend. We are confident that your time here will see you ace your English Grades.