Best GP Tuition
We offer best GP tuition for Junior College. Choose Us. Why? Besides having commited tutors that deliver results, our rates are affordable too. Here, we feature some success stories. We share in the joy and achievement of those who chose us and enjoyed tremendous improvements.
ACCOLADES BY
GRADUATES FROM:
A Level Tuition class
2022, 'A' Level students
Studying at Byron has played a vital role in getting me my A for the A level General Paper. Besides the cornucopia of GP resources and knowledge that Byron has for its students, Ms Ho ensures that all her students understand the material well and are well-prepared for their examinations. Not forgetting the welfare of her students amidst stressful study hours and short leisure time, she does her best to help her students. Besides in person sessions, the use of technology is common at Byron and convenient in practice, allowing me to hop into a virtual lesson if I am unable to attend one physically, adjusting to the already jam-packed currciculum as necessary.
Elijah Boey
Victoria Junior College
Thanks to Byron, i was able to improve my GP grades significantly from a D to a B in the A-levels. With the help of Ms Ho, who was super patient and willing to help me clarify my doubts and mistakes in my essay. Without her, i wouldn't be able to exceed my expectations not only for GP in A-levels, but also for English in O levels. Thank you ms ho and to the upcoming batch of students, tackle the subject one step at a time and always clarify any doubts with ms ho.👍🏻👍🏻👍🏻
Peh Cheng Fong
Jurong Pioneer Junior College
i was struggling to pass GP since the start of J1 and only officially joined Ms Ho around May of J2. At that point i was already quite dejected as AlVLS approached and i was still failing GP. However, Ms Ho is super encouraging and helpful; under her guidance, GP became way easier. Her vocabulary lesson and her thick stack of local/international news package really helped people who don't read newspapers at all (like me). She also never lost any hope in us and continued checking up on me every once in a while during the grinding of all. With Ms Ho's help i managed to jump from a E grade to a B grade for alvl. Hard work really do pay off and if there's a will there's a way! Thank you, Ms Ho.
Alicia Ng
Nanyang Junior College
Ms Ho has greatly helped my general paper improve. I was failing general papers throughout JC1 and decided to join Byron in JC2. Ms Ho helped me rebuild my foundation within a few months, teaching me how I should structure my essay to impress the examiner as well as how to score for paper 2. She also provided us with sample essays and AQS which helped me understand what examiners are looking out and apply it in my own essays. More than a teacher, Ms Ho was also a great mentor who was always ready to lend a listening ear to her students!! Thanks to her, I went from continuously failing GP to an A during the A levels!
Su Yee Mon
Nanyang Junior College
I went to Ms Ho at the end of J1 at my friend's recommendation, and was going to repeat my j1 year again. I was extremely worried about repeating the year, but Ms Ho comforted me and made me feel very encouraged. Even though the lessons are at the end of the day, Ms Ho's cheerful disposition never fails to energize me and help me last through the lesson. 🙂 Ms Ho meticulously plans each lesson and the resources given allowed me to learn and garner interest in topics I would otherwise never have considered reading up on or writing about, from politics to environment. I gained a new appreciation and liking for general essay questions through Ms Ho's lessons.
I struggled with consistently practicing for GP, but Ms Ho always encouraged me and pushed me to write essays to submit to her or ask any questions. Her eagerness to help and guide me gave me the confidence and drive to clarify my doubts and ask more questions. And my GP grade improved from a D to a B in a few months 🙂
When I was hospitalized due to health concerns, Ms Ho was extremely caring, understanding and accommodating, she personally delivered resources to my door and even wanted to come visit me at the hospital. 🥹 I am extremely grateful to Ms Ho for the past 2 years of not just GP lessons but also life lessons, you definitely won't regret having Ms Ho as a teacher and a friend!
Anjanette Chan
Eunoia Junior College
What I love most about Ms Ho's lesson is the interesting information she shares whenever she has the opportunity to. I think this really helps us in viewing issues from different perspectives as well as broadening our general knowledge. I also like that Ms Ho is very approachable. I can basically discuss any of my concerns with her. All in all, the six years I've spent with Ms Ho was very meaningful as I not only improved my language skills but also learned memorable life lessons from her.
Choong Jia Han
River Valley Senior High School
I joined Ms Ho's GP lessons around April of JC2 after consistently scoring C and below in school. Coming in poor in vocabulary, I'm exceptionally thankful for how Ms Ho started every lesson with vocabulary without fail, which I felt played a big part in me being able to score a distinction in the A-levels ultimately. She has her unique teaching methods whether for essay writing, comprehension or AQ (all are really simple yet effective!
She also prioritizes our welfare and often buys us snacks between lessons. One thing I really enjoyed was her sharing her life stories as I was able to gain a lot of insights from them! Ms Ho truly puts her students before herself and is not afraid of working hard for us. I've never imagined myself being able to secure the A grade but Ms Ho trusted me until the very end! Thank you Ms Ho!
Shermaine Lee
Raffles Institution
I am especially grateful to have crossed paths with Ms Ho. She is the epitome of what it means to be an educator. As my General Paper tutor, Ms Ho has never failed to offer me encouragement and motivation throughout the 2 years worth of challenges that I have faced during my JC days. Ms Ho makes the learning of General Paper a fun & enjoyable process. Her style of teaching empowers us to be able to think critically and she provides us with good tips on how we can effectively evaluate our essay arguments. Moreover, Ms Ho also takes the time to compile good descriptive words for us into a "Vocabulary Treasure Trove", enabling us to be more creative with our style of writing. Furthermore, Ms Ho would also compile the latest news into a "fact file" for us to stay up to date with the latest news. In addition, she would also hold complementary consultation sessions for each of her students in the final few weeks before the A-Levels. Under Ms Ho's guidance, my General Paper grades have improved tremendously and I definitely recommend her as a General Paper tutor! It is such a blessing to meet dedicated educators like Ms Ho!
Matthew Leo
St Andrews Junior College
2021, 'A' Level students
Ms Ho is one of the kindest, most patient and encouraging teacher out there. I came to her in the second half of j2 after struggling with GP for the majority of my JC journey. Her lessons granted me flexibility, allowing me to decide freely between attending physical or virtual lessons each week! She prepares her classes thoroughly by providing a wealth of information and resources such as vocab treasure troves, news articles and compre and essay practices each week. Moreover, Ms Ho displayed much enthusiasm to teach me despite only joining her class 3 months before the A levels. It was evident I struggled quite a bit with my vocab and answering techniques, but Ms Ho was keen and eager to answer my queries and build my confidence for GP. She would clear all of my doubts readily and reassure me before any exam by voicing words of affirmation and encouragement. Besides just teaching GP, Ms Ho has been one of my greatest teachers, always sharing life lessons that we as teenagers ought to learn. Her wise words never fail to touch and inspire me and I am grateful to have been taught by her. Under her guidance, I have grown and learned a lot, not only improving my GP to achieve my desired grade, but also built confidence and a harmonious teacher-student relationship.
Charlene Tan.
Raffles Institution
I have been with Ms Ho for 6 years, from Secondary 1 to JC2. In JC, GP was not my strongest subject and i constantly struggled with it but with Ms Ho's help, my usual S grade was bumped to a B 😀 Right before A levels we had a few intensive revision classes and although it was conducted over Zoom, Ms Ho helped calm my nerves and went through the real world example notes she had painstakingly compilated to make AQ less daunting. Ms Ho is like a second mother to me, I enjoyed attending every tuition session. I am forever grateful for Ms Ho who always believed in me and always welcomed me with a smile and a quick check in. She took care of me, offered words of encouragement and advice when I faced any problems.
Rayanne Ng
CJC

Upbeat and passionate for teaching. That was my first impression of Ms Ho when I joined Byron in Sec 1. Prior to the lessons, I thought that English or GP was a subject that is boring and mundane. However, using mnemonics and drawings (aka Dolly) in her lessons, Ms Ho showed me that English/GP is a really fun subject to explore.
Through the reading of news articles every lesson and the discussion of what is happening around the world, Ms Ho sparked my interest to keep up with current affairs. Although I often stayed in my comfort zone writing about the environment and social issues, she would often make an effort to show us that no essay cannot be written. Even topics like flowers or numbers can generate a substantial essay. And indeed, upon leaving the exam hall, I could not believe that I wrote an essay on food for the A Levels. Although I have never gotten an A for GP in college, Ms Ho believed that consistent effort will eventually lead to the grades we desire and it did.
When I had to miss lessons due to CCA, she would always find a way to pass me the resources or arrange makeup lessons. During the pandemic, Ms Ho even went house to house to deliver the resources to make learning more conducive for us. Besides GP content, Ms Ho could somehow fit in life lessons and encouraging words in the short span of two hours every week. When I was down, she offered a listening ear and encouraged me to do even better. While my academic journey with Ms Ho has ended, another chapter has begun. Like Ms Ho always says, 'come as a student, leave as a friend'. Embark on your journey with Ms Ho now!
Gavin Neo
St Andrew's Junior College
I'm incredibly thankful to Ms Ho for allowing me to experience her thoughtful and caring teaching methods which are highly effective. Without Ms Ho, I could have never imagined myself being able to attain the A grade I got as I was getting consistent Ds before joining her classes. Ms Ho's lessons helped me to take away simple but effective tips for learning new vocabulary, tackling essay questions as well as completing paper 2 well. What I remember most is her love of sharing her life experiences to help us become better people with better mentality and attitudes towards learning and caring for others. Ms Ho genuinely cares for each and every student who enters her class and she will always go the extra mile for them. Her love for us and teaching is really inspiring and I'm extremely grateful to have come as her student but have left as her friend <3
Queena Lim
Raffles Institution
2020, 'A' Level students
I have been at Byron the past 6 years. Thank you Ms Ho for being so much more than an English/GP tutor. Thank you Ms Ho for being extremely patient with me despite my weak grasp of the subject. Ms Ho taught me many essay writing tips which are simpler to understand and remember, as compared to those taught in school. Her weekly vocab news articles helped me be aware of highly relevant examples which are very applicable in GP. Ms Ho has imparted a great deal of her GP knowledge and skills, which have helped me improve significantly in the subject. On a more personal level, Ms Ho cares a lot for my emotional and mental well being. She would go out of her way to listen to her students and help them as much as possible. I would not have achieved what I did for GP and A levels if not for Ms Ho's unwavering support and constant presence. Thank you so much, Ms Ho!!
Shermaine Ng.
Raffles Institution
Ms Ho is one of the kindest and most genuine teachers I've met in my life. I'm very happy and blessed to have been her student for the past 5-6 years. I appreciate all the knowledge that Ms Ho have shared with me, especially easy to remember tools/frameworks using mnemonic and evaluation tips which are integral to writing a good GP essay. Ms Ho is incredibly patient and gives her best to help and guide each and every student. More than anything else, I am thankful for all the encouragement and life lessons Ms Ho has taught me. JC and GP were especially tough for me but I'm thankful to Ms Ho for spurring me on and for always believing in me. I've just completed my A-levels and looking back, I'm immensely grateful for the journey, time and memories at Byron

. To any student in sec school or JC, I hope you'll persevere and continue to have faith in yourself. The journey in JC may be filled with challenges but we'll also find many things to be grateful for and learn to grow. Wishing all of you the best!!
Bernice Tan
Raffles Institution

I had joined Ms Ho at Byron Tutorial Centre in late July of 2020. At that time, I had never once scored more than a pass for GP and the A levels were less than 3 months away. However, even in the dire situation that I was in, Ms Ho still believed in me and my abilities to excel in GP.
Through the short span of 3 months, she patiently taught me so many helpful examination skills from time management to answering techniques. Additionally, I was touched by how much she genuinely cared for her students' welfare and always helped us see the positive side of things. Even after I had achieved a less-than-ideal prelim grade of C for GP, Ms Ho encouraged me to focus on how much I had improved since the previous exam, rather than on how much work I still had to put in.
In the weeks leading up to the A levels, she continued to encourage all of us through little Whatsapp messages or hand-written cards of encouragement which really kept me going. I will always be thankful for the patience and dedication she had to vet through numerous essay drafts I had sent her during this period. It was definitely thanks to Ms Ho's help that I had managed to achieve a distinction for GP, something I would not have imagined to be possible in July of 2020.
Eunyce Loh
Nanyang Junior College
2019, 'A' Level students
Thanks so much, Ms. Ho for your help in bringing me from an S to an A for GP in A-Levels! I have always been doing below average for my General Paper, scoring consistent S and E most of the time, even until prelims. It has come to the point where even my GP tutor herself had given up on me, even writing at the back of my prelim paper that " I will fail my A levels ". This massively reduced my confidence in GP, causing me to doubt my preparations leading up to A levels, and even question myself whether or not I can really do well for GP.
However, after I told Ms. Ho about my prelim GP results, she, in fact, did the totally opposite of what my tutor did. She ran through with me individually my mistakes, giving me feedback on what errors are there and how can I improve. Most importantly, she made me feel that I am not alone in this battle by giving me countless encouragements, even checking out my progress in the lead up to A levels. Also, she allowed me to book multiple consultation slots with her, sometimes back to back consultations. I remembered one week before A-Levels, amidst the hectic preparations for A- levels,  I messed up my A-Level schedule, proposing to consult Ms. Ho on a Monday when the paper itself is on Monday. She ended up planning for me the entire schedule of that week, which immensely helped to calm me down and positioned me well for the paper on Monday.
Her dedication and support for her students are overwhelming, heartening and indeed commendable to say the least. I express to you my heartfelt gratitude for the efforts that you have put in for me and I really hope that you can continue to do so for the subsequent batches of students. Your efforts have also spurred me on to help those that are weaker and struggling too.
Looking back, there was an analogy that you have always used in class which I can finally see some truth in now. Exams represent 'Expect A Miracle.' There is always a chance to succeed, so don't give up even when everything feels like it is falling apart

 Teo Keng Hiang
Jurong Pioneer Junior college
I joined Byron Tutorial when I was in secondary 4 and my first lesson with Ms. Ho was already memorable. Her zeal is contagious; which is what made her lessons exciting and have me always looking forward to them. Her treasure trove of vocabulary is something that helped boost my language marks immensely. She pushed my grades from a mere C5 in my mid-year exams to an A1 in my O levels. In JC, I continued with Ms. Ho for my GP. Ms. Ho collated numerous articles that kept me up to date with the current affairs. She would also break down challenging essay questions and make them appear less daunting. The best thing about Ms. Ho is that she would always mark my written assignments swiftly but with numerous comments that would go a long way in improving my essays. Thanks to Ms. Ho's guidance, I managed to secure an A for GP at the A levels.
Ganesh Mishra
Raffles Institution
I was a private candidate who decided to retake A-Levels during NS. Through Mr. Ng at Byron, I met Ms. Ho and decided to join her GP tuition. Frankly, Ms. Ho is one of the sweetest, most motherly English/GP teachers I've met. Even though I joined at the eleventh hour, Ms. Ho gladly took me under her wing and taught me what is required in order to perform for GP after 2 years serving NS. She has this saying, "Come as my student, leave as my friend", that cannot be truer. I attended her lessons for a couple of months and I've already lost count on the number of ex-students that have dropped by to say hi. I think that's a testament to her impact in so many people's lives, and a quality that is a very rare find in teachers. Stay in class, listen hard, and take notes, kiddos.
Lim Tze Hao, Private Candidate Formerly Tampines Junior college
GP has always been a subject that I constantly fear of failing. I have never attained a grade
above E for all my GP examinations. After being able to scrape through my promotional
examinations with an E for my GP, I was immensely worried. I was desperately finding ways
to improve my GP and that was when Ms Ho came into the picture. I joined Byron Tutorial
Centre at the start of J2 and I thought there was really little time left for me to save my GP
grades. However, Ms Ho believed in me and did everything she can to help me. She was
really patient in her guidance and generous with her words of encouragement. She never
hesitated to say yes whenever I ask for consultations. Ms Ho is always just one text away
from us. Apart from our grades, she is always concerned about our wellbeing. She will ask
questions such as "how was school?" and "have you eaten?" and lighten up the mood of her
class by sharing her life stories. She will bring us snacks when we have four-hour lessons
too. It is really rare to find a teacher who is extremely passionate about teaching and
genuinely care for her students. The night before the collection of A levels results, Ms Ho
texted me to say that she was praying for me and believed that I have done my best.
Ultimately, I scored an A for my GP and Ms Ho was sincerely happy for me. I am really
thankful for Ms Ho!

Cheryl Tay
Nanyang Junior College
My time at Byron not only helped me improve my GP skills, identifying the key errors and promptly correcting them, but also aided in my development as an individual, as I gained more effective communication skills both verbally and in prose. Mrs Ho taught me not just how to address my problems, but how to identify them in the first place, ensuring that I was constantly improving. She ensured that learning was never a drag, but instead something to look forward to, making me cherish the hours I spent in class. The lessons I have learned here will most assuredly remain with me as time passes, as will the friendships I have made. Thankful, of course, for my GP A ."

Lakshmann
Victoria Junior College
Thank you so much Ms Ho for being extremely patient with my low confidence ever since I entered Byron Tutorial Centre and eventually assisting me in getting an A for GP in A Levels from an E grade in Prelims. I personally remembered always staying back to ask Ms Ho questions about what I can do to improve especially after every test or exam in which I would fail my essay and Ms Ho being as patient as she always is will do her best to answer any of my questions and help me find a solution to my problem. I have always had low confidence in my GP as I barely see any improvement in my school essays which always stresses me out. However, Ms Ho always believed in me even when I didn't even believe myself which I feel played a very significant role as I was very close to just giving up. She would always tell us that EXAMS would mean "Expect A Miracle Soon" which I always remembered at the back of my mind even during my GP exam.
Ms Ho is always very passionate to help her students improve by coming up with simple ways to memorize and generate our content. Ms Ho's reassurance in my progress which I couldn't really see helped me to build up the confidence which I needed before the A levels started and I really appreciate that she is always patient in listening to the same thing that I always worry about.
Lastly, the content pack that Ms Ho painstakingly put together for us so that we have content for almost every topic at our fingertips was very helpful. Honestly, without Ms Ho's help of constantly willing to check my work, telling me how to improve and the small pep talks at the end of every lesson, I would not have gotten an A for GP. Thank you for your help Ms Ho!
Lucas Song
Jurong Pioneer Junior College
2018, 'A' Level students
Hi Ms Ho!
I just want to say thank you. Thank you for the sacrifices you've made and hard work you've invested in your students. It has been and will always be a privilege and blessing for me to have sat in your class these last 2 years. Thank you for the warm smile everytime I walk into class. Thank you for always responding quickly to questions we urgently needed answers to. Thank you for teaching us more than GP, raising our awareness of the world around us and warning us of the impending problems and responsibilities placed on our generation. Thank you for equipping us evaluation skills to help us discern and navigate our way in a digital age. Most of all, thank you for being an amazing and wonderful friend. JC has undoubtedly, been the toughest yet most fulfilling 2 years of my life. Through it all, you've been a wonderful teacher/friend in advising me when I was struggling and celebrating with me when I did well. You've guided me patiently through the different phases of my journey. Thank you so much for the love, grace and kindness you shower your students. My hope is that as I continue to grow and journey in life. I will still have the honour of calling you a friend.
Jamie Lee
Serangoon Junior College
Ms Ho is a nice and responsible teacher. I have been attending her lessons since Secondary 2, until I graduated from a junior college. As I always communicate in mandarin, English is not my forte. Hence, I always fail my English exams. As English is a very important subject, I was very anxious. One of my friends recommended me to attend Ms Ho's lessons. Through her lessons, she has taught me a plethora of vocabulary. To make her lessons more interesting, she will tell some stories. Ms Ho also tries to engage all of her students to participate during discussions. Initially, I was a very shy student who does not like to speak up. She tries to motivate me to be proactive and ask questions when in doubt. When exams are around the corner, she encourages me to consult her. As such, I have improved significantly as compared to the past.
Owen Ong
Jurong Junior College
Before I joined Byron,English was absolute boredom. I could not say the same after being a student of Ms Ho. 5 years have passed since I first joined Byron in secondary 2 and nothing has changed, the classes are always interactive and kept with a lively atmosphere with Ms Ho's enthusiasm. I learnt so much more than just GP and English, blessed to be under Ms Ho's tutelage, she is one of the best teachers one could ask for!
Geraldine Neo
Meridian Junior College
Before coming to Byron, I have always struggled with improving my GP grade – often confused with what i should do in order to maximise my own learning. After attending lessons here, Ms Ho taught me the skills and techniques required to deal with the subject in a simple, yet effective manner. Her bubbly personality also always livens up lessons and make them so much more enjoyable! 🙂 Most importantly, she never fails to shower her students with encouragement and love as we face this daunting task called 'The A'Levels'!!🤯 Her guidance was definitely pivotal in the growth of my grades from an E at the start of JC2, to C at Prelims, and finally to an A at the A'Levels 🙂
Nicole Chua
Dunman High school
Ms Ho, thank you very much for all your guidance. You have turned my E into an A within a mere eight months of patient tutoring.
During these short period, you ceaselessly prepared the to-date local and international news to ensure we are always current with the world issues and this equipped us with an expository of examples to use for both the AQ and Essay. Even when I had to miss your scheduled lessons, you would always go beyond the call and find ways to help me attend make-up lessons, just so that I would not be left behind. Your teaching methods are concise, and you made my learning journey at Byron Tutorial Center a joyful and memorable one.
I came searching for a tutor, and I found a mentor. You went beyond your job and became my friend. You cared and the meticulously prepared teaching materials have helped me in more ways than you can imagine. Attending your lessons is the best decision I have made. Thank you Ms Ho!
Fellow students, press on! The materials that Ms Ho planned for you are very helpful, and the vocabulary you are learning each week will be one of the key factors to help you score an A for your GP.
Nickki Tang
Tampines  Junior College
Prior to join Byron, English was an absolute pain for me. I could not properly write an essay and neither could I comprehend a comprehension. I was basically failing the one subject I needed to pass in. That was until I met Ms Ho. A patient and caring teacher that guided me, slowly but steadily towards my O and A Levels. Skeptical at first, Ms Ho gained my trust when she ensured that I did not just know what I was doing, but I understood it. This led me to getting an elusive A1 for my O Level English. In JC, despite all my commitments and missing countless lessons, Ms Ho managed to guide me from an E in my mid year examinations to a B. However, Byron offers more than just that. Ms Ho does not just teach English, but she teaches life. Throughout my 4 years here, I have had the blessed opportunity to listen to many of her stories and those of her ex-students, both motivating and inspiring. These lessons are what I will cherish the most and even today, I use many of these lessons as a learning opportunity. Ms Ho also comes in a package, a 2-in-1 teacher plus friend. Whenever my peers or I were down, even the slightest, she could sense it, as though she had a radar system and she would convert into a friend and offer a listening ear, comfort us when we were down, and helping us through whatever problems we had, be it in school, at home or even with girls. For that, I am very grateful for a teacher and a friend like Ms Ho.
Mahir Goda
Anglo Chinese Junior College
Ms Ho is a passionate and dedicated teacher who goes the extra mile to care for her students. She crafts lessons to suit the learning needs of her students, and breaks down GP essay questions to help us understand them better. Ms Ho's lessons are interesting and enjoyable, as she exposes us to different perspectives for evaluation and food for thought. Under Ms Ho's guidance, I have grown to enjoy General Paper not only as a subject in school, but knowledge and skills that I can apply to my daily life. Thank you Ms Ho for constantly encouraging me and providing consultations to clarify my doubts! Thank you so much for helping me score an A for GP in my A Levels 🙂
Ang Jia Yi
Eunoia Junior College
When I first enrolled in Byron tutorial center, I remember feeling very insecure and at a loss as I had just failed GP, a subject which I was initially confident in. Through Ms Ho's methodological and persistent teaching, I was able to improve and passed GP by the end of J1. This gave me the assurance I needed to do better and sure enough, I managed to attain a B for GP at the A Levels. I could always count on Ms Ho to critique my work honestly and to give me useful feedback which I was able to incorporate in my future essays. In the weeks leading up to the major exam, Ms Ho was always just a message away and she was always willing to give us consultation whenever she could. Beyond GP, Ms Ho was also an inspiration to me to become a better person and to always be the one with a bigger heart. Ms Ho shared with us invaluable life lessons and experiences which I will always remember. To this day, her kind words of encouragement and advice still ring the clearest. "When one door closes, another one opens" – thank you Ms Ho for not giving up on me!
Ho Li Ting
National Junior College
EXpect A Miracle Soon! This would be the very phrase that I will never forget from my journey in Byron Tutorial Centre. I was so discouraged during my J1 times for GP. The method that my school taught me was so confusing to me. Adding on to the constant discouragement I got from my GP school teacher, I was almost about to give up. It was during J2 when my GP school teacher gave up on me for GP. That was when I found Ms Ho from one of my classmates. She was the first tuition teacher I went to and will always be the best one in my heart. She helped me out with all of my confusions in GP and helped me mark my essays that my school teacher refused to mark. She was so caring and patient, listening to the troubles I was experiencing in GP and life in general. She was more than a teacher. She was and will always be a friend. She encouraged me even after scoring U for my prelims and helped me pass GP for the first time ever at the 2017 A Level. I embraced Ms Ho's motto of EXpect A Miracle Soon and did GP again in 2018 to try to improve my score. Remembering Ms Ho's teachings, I scored an A for the 2018 GP exams. Miracles really can happen with Ms Ho at Byron Tutorial Centre. Will always be thankful to Ms Ho for her valuable teachings of GP and life in general!
Martin Liao
Anderson Junior College
2017, 'A' Level students
Ms Ho is a warm and dedicated teacher who will go the extra mile for her students.  Despite being with her for less than a year, she has helped me to pull my grade up from a U to an A. She always believes in each and every one of her students and encourages us to keep pressing on to succeed. The lessons were very engaging and informative, and she uses the many years of experience that she has to teach us all the tips and tricks to score well for GP. It has been a great pleasure for me to be her student and I am deeply grateful to her. Thank you Ms Ho for all that you have done! Really couldn't have done it without you ❤ And thanks for all the sacrifices you made for us too! I know you're a tuition teacher and that it's your job, but you still went above and beyond to help us all and I've never had a teacher like that before
Fatin Nabilah
Anderson Junior College
I feel like whenever I'm faced with the security question 'Who was your favourite teacher?' now, I can answer with almost absolute certainty that it has to be Ms Ho. Honestly, Byron did help me immensely in my GP, especially when I had quite a poor teacher in my Junior College. From a consistent E grade in JC1 to an A grade in A Levels, I am proud to say that Byron played a major part in this improvement.
Ms Ho's lessons are spontaneous and more interesting than I ever imagined GP to be. She structures her lessons well and I found her teachings effective and easy to understand. Personally, since I enrolled halfway through the JC1 year, her different writing methods as compared to my Junior College left me very confused. However, she took the time to painstakingly explain to me numerous times until I finally understood, and for that I am very grateful.
I did not just learn GP in Ms Ho's lessons though. I came to Byron, expecting to learn GP, but I was surprised to leave with so much more. Philosophy, politics, history, just to name a few. The life experiences that she told us were definitely helpful in both academics and other aspects of my life. Her personal opinions and stories definitely broadened my world view and changed my perspectives about controversial subjects, like aging in Singapore. Furthermore, her bubbly and positive personality definitely contributed to my fondness of Byron tuition, and I'm glad to say that her influence has improved me as a person.
Er Song Heng
St Andrew's Junior College
Ms Ho's class has always been one thats is lively and interesting. Her encouragement and endless belief in us students has been a great motivation in fuelling me to attain the grade I have. When I first came to Byron, I was a bit intimidated because I've never written expository/argumentative essays. But Ms Ho somehow paved a smooth learning process, and that greatly bolstered my confidence in writing.
As someone who enjoys learning new words, her vocabulary segments were always something I look forward to in every session. Additionally, she exuded patience and kindness whenever I clarified my doubts, such as the structure of my essays or my AQ. Ms Ho does her best to make the lessons as enjoyable as possible, and often prompts us to expand our persepctives. Her constant reminder to always believe in ourselves is inspiring. Thank You Ms Ho!
Bernadette Goh
Yishun Junior College
I really enjoyed attending Ms Ho's lessons because apart from learning the skills and techniques needed to score in GP, I also got to learn important life skills through Ms Ho's sharing of her life experiences in class. I used to dislike GP as a subject because it was too challenging for me cope with, but after attending Ms Ho's lessons, I realized that GP is actually very interesting and helpful for me to know about what it is going on around me. I really appreciate what Ms Ho did for her students – always encouraging us and believing in us! Thank you Ms Ho for saving my GP!
Lee Yong Xin
Anderson Junior College
My 4 years experience at Byron have been fulfilling and enjoyable. Learning GP at Byron not only equipped me with essential thinking skills, it has also been an exciting experience all thanks to Ms Ho's enthusiasm in teaching. There are plenty of opportunities to participate in discussions in every lesson therefore every student can learn from their own mistakes as well as others. Without Byron, I wouldn't have received satisfactory result for my A levels.
Daren Chng
Hwa Chong Institution
Although I only spent a few months at Ms Ho's, I have learnt more than just GP knowledge. Her passion for GP has made me love the subject. Through her lessons, I have became more confident in my comprehension and essay skills. Ms Ho's loving, kind and bright personality has also touched me very much, not just as her student but as a person and a friend. Please do join her classes as you will not only learn GP skills but also life lessons and skills!
Jolyn Ho
Pioneer Junior College
Miss Ho's GP lessons proved to be extremely beneficial toward my grades. Throughout the one year of lessons, there was nothing but improvement in my grades with each passing exam. From scoring S for GP in JC1, I managed to obtain a B for A levels which was definitely a gratifying experience.
Being terribly weak at GP, I am extremely thankful for Miss Ho who is not only proficient at teaching but passionate about it.Not only does Miss Ho provide enriching lessons and high quality handouts, she also allows her students to consult her, which greatly benefited me.
Her kindness as a teacher particularly stood out to me,
as she always seemed so positive. In hindsight, this kindness really pushed me to strive harder for GP. As Miss Ho will tell all her students, 'come as my students, leave as my friend.' Being able to complete my JC education with someone to confide in really leaves me grateful for having joined Byron.
Teo Ming Jun
Victoria Junior College
"Being under the guidance of Ms Ho throughout the years, I can confidently say that her passion for teaching has far exceeded those of many other teachers. She goes beyond her duties as a teacher to motivate and care for all her students. Weekly lessons with Ms Ho have always been a joy, especially with her bubbly personality and positive attitude that lightens up the mood. Apart from learning the skills to excel academically, I've learnt a panoply of life lessons throughout my years with Ms Ho – from the little things to be grateful in life, with her weekly reminder of "if you pause to think, you'll find a cause to thank", to facing life with positivity. Her unwavering support and encouragement, and her genuine concern for her students never fail to amaze me. Regardless of our grades, she will never lose hope and will continue to run alongside us, till we finish our final lap in this academic race. Even then, she would be more than willing to be a listening ear to our life problems and offer a piece of advice to our lost souls as we grow. Not only is she a great teacher with a fervent passion for teaching, all her students know that we can always head back to her for a second opinion or just to have a talk over food."
Lee It Ning
St Andrew's Junior College
I knew Ms Ho since I was Secondary 3 and I continued on with Byron till I graduated JC. Ms Ho's one of the very few teachers I've known who'd go the extra mile for her students, treat each and every one of us like her children and later as her friends. She's more than willing and happy when we give our work to mark and would answer our questions until our doubts are cleared. She taught me way more than just English and General Paper, but also life lessons and values. She makes use of newspaper articles, poems, videos and even songs during her lessons which makes them engaging and insightful. Some include a video done by Gary Turk, titled "Look Up", which touched on how people today are so enticed with technology to connect with one another that we end up spending time alone, and "Where Is The Love?" by Black Eyed Peas, which is a post 9-11 song on terrorism and civil unrest. She's always open to feedbacks and would often ask for suggestions on ways she could improve her teaching to further aid us in our studies. I'd always find myself looking forward to her lessons because I know I'd be learning valuable lessons. Thank You Ms Ho for the past few years!!
Ng Wan Yi
St Andrew's Junior College
I joined Byron at a time where I desperately needed a GP tutor and Ms Ho was a lifesaver. Her lessons were very structured which allowed me to come prepared for lessons. Her weekly vocab practices saved me when A levels was nearing. It served as ready information for me to add into my GP resource bank. Ms Ho in general is a very patient person and caring as she would mark my essay every time I re-wrote it and she would even personally walk me through my mistakes. What about her lessons helped me the most was the different methods of crafting an essay. She gave me structured processes on how to construct arguments and how to ensure that my arguments don't stay on the surface level. End of the day, I say that she is an effective GP teacher because she helped me get my GP grade from a D to a B.
Rufina Andrew
Catholic Junior College
2016, 'A' Level students
"If you pause to think, you find cause to thank," is what Ms Ho, my GP tuition teacher says to us almost every other lesson. Her zeal for life and her radiating positivity is honestly what encourages me the most and keeps me pushing forward even during my most seemingly hapless moments. She inspires me in every way, how she not only cares about our academic success, but more importantly our spiritual and emotional well-being.
Ms Ho inspires me to see things at the macro level and reminds me to always be thankful for all the blessings in my life. This is especially important because sometimes, (like your archetypical Singaporean Student), I get so caught up in the paper chase and the rat race that I become oblivious to who I really am, my purpose in this world and all the huge blessings around me. I am immensely touched by how much hard work and heart-work Ms Ho puts into all her lessons, consultations and marking to aid us as much as she possibly can in realizing our academic goals.
I've never passed GP in my entire two years of JC, however Ms Ho would incessantly encourage me to try harder and to not be disheartened by my failures. To my pleasant surprise, I scored an A for GP during A levels. When I visited Ms Ho to thank her soon after receiving my results, she gave me a tight hug and thanked me saying that I was once again a living testament of why she refuses to give up on any of her students.
Her effort and willingness to want to forge genuine and lasting bonds with every one of her students is also utterly heartwarming. "Come as students and leave as friends" is what Ms Ho always advocates. Every once in a while, she would talk about all her ex-students, how many of them are already parents and what they have achieved etc, and share their stories to encourage us.
Ms Ho taught me more than just GP, she inculcated many invaluable values and inspired me to be more than just a good student. She motivates me to be a better person in every way possible and I am so thankful for her influence in my life.
Joy Hoo
Anderson Junior College
Learning at Byron has been an enjoyable experience for me. The lessons really helped me understand the requirements needed for different aspects of general paper. Ms Ho's teaching style encourages active discussion in class which I feel is very effective as we are exposed to various points of view from students of different backgrounds, providing not only argumentative skills that can be applied in GP but also allowing us to broaden our mindset as individuals. The materials provided were helpful as it enabled me to constantly refer back to examples or interesting vocabulary that I learned in previous lessons. Ms Ho also constantly checks our progress by marking our written work and gives us thorough feedback and advice.
Thanks for everything Ms Ho
Tan Phei Shien
Innova Junior College
It was just like any other tuition when I first started. But as I attended more classes, lessons seemed to be unique. It wasn't lesson per se, it was life lessons as well as academic lessons. I learnt a lot to excel for GP but even more life lessons. I will remember the life lessons just as what Ms Ho once said even if I have forgotten all about GP. All the best for the future batches!
Thank you! I can't thank you enough for all that you have done for me.
Bryan Lam
Yishun Junior College
I started attending Ms Ho's classes in J2 when I realised that I was not improving my GP despite reading the material that my school had provided us with. I remained either at or below a D grade. The GP lessons in school felt a little boring and dry, as though they were just stuffing unnecessary information into our heads without caring whether or not we truly learnt a lesson from what we read. I really had no clue how to improve. However, attending Ms Ho's classes gave me a whole new perspective on GP.
Ms Ho is the kindest and most understanding mentor that I have come across. She is a great teacher and an even greater friend. She is patient and passionate. I've always looked forward to her lessons because she always had interesting stories and takeaways, some of which stay with me till today. Despite having years of experience, Ms Ho is always humble and only speaks from her heart. She made GP much more intriguing than it was before I attended her lessons.
Although I've only been with her for less than a year, Ms Ho has truly been a pillar of strength during my rough time in JC. She always reminded us to keep the faith and because of her, I managed to keep moving forward. Eventually, I managed to achieve a B grade. I can honestly say that Ms Ho has been a blessing and I am grateful to have had her as a mentor. I would strongly recommend her to my family, friends and honestly anyone who feels lost when it comes to GP. Thank you Ms Ho, for teaching me how to learn things with an open mind and an open heart!
Athishta
Victoria Junior College
Ms Ho has a unique style of teaching that has helped me to understand, excel and even enjoy GP as a subject. Ms Ho also places emphasis on other things to help us score in our exams like exam techniques (to save time and answer the question precisely for both paper 1 and 2) and vocabulary. I was originally struggling with GP in JC but ultimately managed to get an A, and I must say that it owes a big part to Ms Ho. Last but not least, Ms Ho is extremely patient and also looks beyond GP and academics and takes the time to ask us about our plans and aspirations, and even offer a helping hand! I could not have asked for a better GP tutor to guide me through this arduous JC journey.
Tierney Lee
Catholic Junior College
Studying GP with Mrs Ho has been really fun because she makes lessons engaging and easy to understand. She's really approachable which makes asking questions easier for me. Really thankful that she helped me get my desired GP grade!!
Cindy Chow
River Valley High School
"If we pause to think, we will find a cause to thank"
Ms Ho shared this with us on my very first GP lesson at Byron and it has stuck with me from then! Ms Ho is one of the most dedicated teachers i have ever met and she made me realised the beauty and fun that GP has to offer. GP was never a subject that i could score and i was constantly stuck within the E/S range throughout my JC education. I was introduced to Ms Ho only before my Prelims and although it was within such a short period of time, she managed to help me achieved a B grade in the A Levels' examination!:) Her constant encouragements and cheerfulness never fail to put us into good spirits and she never once rejected a consultation slot despite her busy schedule.
Thank you Ms Ho for all you have done and believing in us always:)
Sheena Yong
St Andrew 's junior college
GP is a struggle for most students in JC. It was the same for me. There were many times I was very disheartened by my exam results. However, Ms Ho motivated me to believe in miracles and that was how I jumped from a U- Grade in Prelims to an A- Grade for A' levels. Most importantly, not only did I learnt GP from Ms Ho, I also learnt life lessons that will guide me throughout my life. Thank you Ms Ho for being such an amazing teacher.
Colette Fong 
Anderson Junior College
When I first enrolled in Byron tutorial, I merely sought to resolve my queries and improve my writing skills in GP. However, I ended up gaining much more that that: my grades greatly improved, I learnt about the pertinence of various world issues to us, became a morally better person and left with my teacher as my friend.
Ms Ho is one of the most dedicated, patient and caring teachers I have come across who never hesitates in answering her students' queries and marking additional work. Her yearly compilation of local and international news have helped me immensely in content preparation prior to the 'A' Level examinations as they were very comprehensive and concise, neatly arranged according to themes.
Aside from providing effective tips and mnemonics to help us better prepare for exams, she strives to teach us to deeply understand about the issues surrounding our world- past and present- by quoting examples from her life experiences and this, to me, is the beauty and essence of GP that many overlook. Ms Ho also often shares with us various personal moral insights that have moulded me- slowly and subtly- into a better person than what I used to be. Under her guidance, I have managed to achieve grades I never thought I could, and more importantly developed a profound appreciation and knowledge towards GP.
Amanda Chern
There are times that you will feel demoralised about your grades not improving. But hanging around teachers and friends who will continue to encourage you during these times is what will help you to continue putting in effort to improve. That is what Ms Ho has done for me and my friends.
3 grades higher
Thank you!
Pravin
Innova Junior college
2015, 'A' Level students
I started GP tuition at Byron Tutorial Centre at the end of JC1. I believe fate brought us together, I searched for GP tuition and Byron was one of the few results google gave me, so I decided to give it a try. I remember I was late on my first lesson as I couldn't find the place, and Ms Ho kindly guided me along. On my first lesson with Ms Ho I was really quiet, and to be honest, a little scared. I come from a Chinese-speaking family and English has always been a challenge for me. I always found grammar and vocabulary tedious. However, as Ms Ho gives us vocab passages every lesson and explains every word clearly by showing us how we can use these words in our essays, I saw improvements in my language just after attending a few lessons. What I like about Byron and what makes Byron really different from other tuition centre is that Ms Ho tries to inculcate moral values and shares her life experiences with us. I guess Ms Ho is right when she says that we will forget the GP skills that she have taught us, but we will always remember the values she inculcated in us. "While it is nice to be important, it is more important to be nice" is one of my favourite phrases Ms Ho introduced. It changed the way I treat people around me, I learned to be a little more sensitive the feelings of others.
I am really really grateful for Ms Ho's help and constant encouragement. I almost wanted to give up because my results were really atrocious. I have been focusing on my sciences, GP was so badly neglected. I was the 2.2th percentile at JC2 Prelims. Yes it's 2.2 not 22 I did not make a mistake here. That's about 1 month before A level. I was so devastated. I have zero courage to face the upcoming exam. Ms Ho came to me and said, "When you're the 2.2th percentile, the only way to go is up and always remember EXAMS means EXpect A Miracle Soon!" I pushed on. I decided to focus on GP and only GP all the way until A level. Ms Ho opened up the centre for us to study, I was there so frequently. Ms Ho puts in a lot of effort in teaching, I submitted 3 essays at once and she marked and returned them within a few days with very detailed comments written in purple ink as she finds red a little too harsh (?). I got a B grade for A level, that's something I did not expect at all. From 2.2th percentile, a U grade, at prelims to a B at A level. All thanks to Ms Ho.
Also, at Byron, I met wonderful people and became good friends with some of the students from other colleges who are all just as encouraging.
Shavon Teo 
Anderson Junior College
I am so grateful to be a student of Ms Ho. I genuinely enjoyed every lesson I've had with her. If anyone could make you feel less daunted upon approaching AQ or tedious essay questions, that person will be Ms Ho! Getting good grades are essential and Ms Ho will definitely go all out to help you get there. I was from grade S to C and I'm thankful. All hope is not lost with Ms Ho around!
Therese Lim
Anglo-Chinese Junior College (ACJC)
My two years at Byron for GP was an enriching experience and it would not have been as enjoyable if it wasn't for Ms Ho's dedication towards the subject and her students.
Through her weekly vocabulary exercises, essay plans, comprehension practices and also constant updates on current affairs , it has enabled me to tackle the subject with confidence. Furthermore, with the injection of various stories and life experiences, there was never a boring lesson under Ms Ho and her lessons were always something I looked forward to at the end of the school week.
Thank you Ms Ho for helping me grow not only as a better student but also as a better person!
Ng Wan Qi
River valley High School
If I had to use one word to sum her up, it'd be: joy. She brings joy to her students, making them laugh with her humorous stories and brightens up their day. She brings joy to those around her with her warm greetings and smile. She is an apt illustration of joy, when she laughs and her eyes twinkle.
Thank you Ms Ho, for bringing so much joy to those around you and it's been a blessing to have been your student! You are extremely dedicated, patient and encouraging, gently guiding and teaching your students. But, you're not only an extremely experienced teacher with more than 20 years of teaching under your belt, you're a friend. Thank you for being there to teach me more about life, for being a listening ear and for being so sincere when you say "come as a student, leave as a friend". You really do mean it when you say it. I'd just like you to know that you've impacted me profoundly and a "thank you" just cannot suffice!!
But really, thank you for being a real huge blessing in my life!
Chu Qin Fang
River valley High School
For a subject that I've always been getting 'S's, getting a 'B' for the A levels was something that I could have never fathomed. All thanks to Ms Ho, this dream became a reality.
Under Ms Ho's weekly tutelage on happenings around the world, your evidence for essays will never be lacking and writing credible essays will soon be of second nature. Furthermore, her tips on how to approach comprehension and the application question will make them much more manageable under exam conditions and let you score the grade you wish for. Weekly vocabulary exercises will also improve your flair for writing and will give your language marks a boost. I've benefited so much from Ms Ho's lessons and would sincerely want to thank Ms Ho for being such a lovely and patient teacher. All the best!!!
Jasmine Kuah
River valley High School
Under Ms Ho's guidance, I have improved from a range of E-U to a B for A Levels miraculously. Ms Ho keeps us in touch with the latest news and constantly updates our vocabulary bank. The skills and techniques she taught have guided my thinking process and allowed me to evaluate my points more in depth. Her lessons had made GP seem less difficult than before as she showed us how it is possible to tackle every question type even when we once thought we would never have approach that particular topic.
More often than not, Ms Ho would also express her care and concern for us through her encouraging words, even after we have graduated from jc. She was also a life mentor as she shared her life stories and these invaluable advices would be embedded in us for a long time.
Come as a student, leave as a friend. I have finally understood this after attending lessons at Byron. I would say that my journey at Byron was definitely an amazing one.
Ong Shen Yi
River valley High School
When I first signed up for GP tuition with Ms Ho, I had one very clear goal in my mind – to do well for GP in the A levels. Perhaps because of such mentality, I went into Ms Ho's lesson with no thought of enjoying the lesson at all. It thus came as a surprise when I saw myself looking forward to GP tuition every week. Ms Ho is a wonderful teacher that knows exactly how to make learning enjoyable and fun. I'm glad that I got an A for GP in the A levels but I'm even happier to have met and become a student of Ms Ho. Thank you so much for everything Ms Ho!
Avril Fong
River valley High School
GP tuition at Byron was a fun and enriching experience for me. It is not just an extra lesson every week, but a lesson where I can understand different perspectives of the world around us and a lesson that is filled with joy and laughter. I once thought that scoring well in General Paper was an herculean task, and that a mere pass would suffice. However, with Ms Ho's constant encouragement and her life stories, I was inspired to believe that I can do well and my efforts will pay off. True enough, under Ms Ho's guidance and support, my GP grade improved tremendously from a fail grade to a B in A levels!
Thank you Ms Ho for being our friend and our pillar of support. Thank you for all your exam tips and skills which helped us in the A levels. I am truly thankful to be a student of yours.
Ng Xiang Yun
River valley High School
2014, 'A' Level students
Attending Ms Ho's lesson was never mundane. Through the astute and meticulous selection of reading articles, Ms Ho ensured that beyond keeping abreast with current affairs, we would increase the scope of our vocabulary which we could employ comfortably in both Paper 1 and 2.
I remember that I had struggled with essay writing the most, as my essays lacked a sense of argument and though lengthy, lacked the depth and scope to answer the question adequately. However, Ms Ho's emphasis on having clear essay structure made "arguing" in each paragraph and essay a lot more achievable and less arduous.
In addition, through a variety of tools such as mnemonics and a particular dolly figurine, I was slowly but surely able to understand the larger picture and the interconnections between different themes and more importantly, the diverse application of an example on different topics.
Ms Ho's dedication to teaching and commitment to her students is evident in her constant efforts to augment her students' experience in class, such as the use of the projector to make the learning of the AQ more efficient, and experimenting with the layout of the worksheets to provide a visual supplement in understanding the structure of an essay.
Ms Ho also seeks to inculcate strong moral values and the right mindset through the sharing of her personal anecdotes and life experiences; through her acts of encouragement and concern for her students, I believe that most of us have managed to pick ourselves up and carry on even stronger.
Ms Ho had mentioned that EXAMS stood for "Expect A Miracle Soon", however I believe that the 'A' grade that I had attained was largely credited to Ms Ho and my time at Byron Tutorial Center. Thank you Ms Ho!
Sharlene Loke
Former Anderson Junior College Student
I joined Byron Tutorial Centre at the beginning of J2 and I asked myself this question at the end of my first lesson: "Why didn't I know of this place sooner?". Well, I stopped asking myself that after a while because Ms Ho's favourite phrase was "I'm a fighter and I believe in miracles so guys please fight along with me and believe in yourself". This tuition centre will definitely teach you GP, teach you how to tackle essay questions, tackle comprehension questions, tackle summary questions and tackle AQ. But what makes this place different is that, you would want to visit this place even after you graduate and finish your A levels, because you would've learnt more than GP.
I feel that Ms Ho is a very different teacher from the rest. She cares for you from the bottom of her heart. I remember how we will rush into lesson at 6 after spending the whole day in school. We will be so drained and tired. She will make the effort to ask if we are okay and will pass around snacks for us to munch on to keep us awake. This is just the tip of the ice berg. When a student looks sad or down in class, she will take the initiative to approach the person and try to help.
Kannan Ramanathan
Former St Joseph 's Institution
Hwa Chong Institution.
I never looked forward to attend tuition classes until my friend introduced Ms Ho to my friends and I for General Paper. I always thought that tuition was boring and dry until I started attending General Paper tuition classes at Ms Ho's class.
Her lessons really broadened our perspective of what is happening in the world and since then, we have stepped out of our own little hermit kingdom where we started to be more aware of what is happening in the world. Not only that, we were able to evaluate for myself the significance of each event that has taken place. Even till now, I still read the news frequently to keep myself abreast of the events happening around the world.
She would always try her best to help us to remember different brainstorming tools by using different acronyms which really helped us to better write our essays and to evaluate the Application question. Not only that, her lessons will always reinforce what was taught and has always kept us updated with the latest news around the world since we do not have a lot of time to read the news every day.
Apart from helping me academically, Ms Ho managed to demonstrate what it means to 'learn for life' where she has made learning enjoyable. She has guided and helped me to realise my potential as an individual. She also played a part in molding me as a person to be more mature over the past year as a student. She would always listen to my worries and would always ease them by offering us different solutions and her endless guidance.
"Come as my student, leave as my friend." Ms Ho is definitely more than a teacher but also my friend. Thank you for guiding me throughout my entire J2 year and thank you for always inspiring and motivating my friends and I to do better and to excel not only academically but also in terms of character development. Thank You.
Nicole Ang
Former St Nicholas Girls
St Andrew's Junior College
I joined Byron Tutorial Centre after word of mouth (the constant recommendations by my CCA friends ), as well as realising that my General Paper needs extra help besides those provided by school. Although skeptical at first, as I'm not a big fan of Tution centres, I really really liked the way Ms Ho carried out her lessons. What's so unique and refreshing is that she added personal experiences into the lessons that helped to improve understanding and promote greater awareness of current affairs, because that's what GP is all about right? I improved tremendously, from a D for prelims to an A for A levels. Couldn't have done it without Ms Ho's excellent teaching, constant encouragement and unwavering care and concern.
Sherard Siahan
St Andrew's Junior College
2013, 'A' Level students
I have never been good with words and I knew it. I always found grammar and vocabulary tedious. Why search for another pretentious word to replace "interesting" when "interesting" already encompasses what you wanted to say? When I approached Ms Ho, I was not dreaming of scoring an A for General Paper, I was just hoping to find tuition to get a decent grade in General Paper.
Ms Ho changed all my previous impressions of the English language. Through her vocabulary and comprehension exercises, she grilled good vocabulary into my dictionary. It was slowly becoming an ease to write with better and more "bombastic" words with these words always stuck in your head. Politics, economics and current social issues were also becoming more approachable topics under the guidance of Ms Ho.
Ms Ho is also more than just a teacher. She never fails to motivate and inspire her students with anecdotes of her previous students. She teaches general paper and more importantly, she teaches about life.
My journey at Byron Tutorial Centre has been an interesting, enjoyable, riveting, fruitful, engaging, inspiring, fun, marvelous and fabulous one. I truly believe that others will enjoy their lessons there as well. Last and not the least, thank you Ms Ho for the A in GP. It has been a dream come true.
Zhang Anyi
Former River Valley High School student
We were never fans of tuitions. However, after a few lessons, Ms Ho managed to get us interested in the subject. Her lessons are always filled with fun and interesting facts that we never knew. This slowly built up our content which was essential to tackle our essays. Ms Ho is able to offer various methods of learning and tackling exams to cater to different students of different language abilities. We benefited greatly from her exams techniques and it was one of the most important reasons that we managed to pull our GP scores from a U to an A in the A levels. Her vocabulary exercises expanded our dictionary by leaps and bounds and we were able to understand many of the different nuances of words that seem to have the same meaning.
Ms Ho has always been more of a friend then a teacher to us. She would not only teach us GP but educate us on life and inculcate strong moral values into us. She is also always concerned about student's welfare and tried her best to help settle any issues that she could. We would like to thank Ms Ho for providing us with such an unforgettable journey in Byron Tutorial Centre and we would encourage anyone who needs help to give it a shot there as we are sure that Ms Ho would enrich their lives just as she did for us.
Loo Zi Hao & Chloe Lim
Former River Valley High School students
Ms. Ho is the archetypical teacher who always goes the extra mile for her students, dedicating her time wholeheartedly to helping her students achieve more not merely in academics, but also in life.
She fastidiously selects and shares current affairs that she believes her students can write about, and also teaches her students how to generate examples for their essays simply by relating to happenings in their everyday lives – a skill that is highly valued by those who are not blessed with good memory.
One would never leave her lessons without feeling like one hasn't learnt, for her lessons offered insightful, alternative perspectives to issues that one might have overlooked.
In addition, the vocabulary exercises she conducted weekly greatly boosted the diversity of words we could use in our work, and some of these words truly were salubrious to the quality of our writings.
More than that, Ms. Ho is more than a General Paper teacher. She seeks to inculcate the right moral values in her students through the sharing of her life's experiences, and is a role model that all her students look up to – a true blessing to her students. I'd like to express my utmost gratitude to Ms. Ho for helping me attain the 'A' that we all desire to score, and more importantly, for once having been part of my life.  Thank you Ms. Ho!
Lee Ken Chun
River Valley High
I joined Byron in 2013 upon referral by my brother who previously attended GP lessons conducted by Ms Ho. I have never been strong in essay writing, but Ms Ho's lessons certainly helped me improve in this area.
She keeps her students germane on current affairs and news through interesting articles she selects for us, and even links them to other topics or brings up related examples which are specific yet easy to remember and apply.
The articles helped me expand my vocabulary and Ms Ho also highlights points which we could use in our essays and even the comprehension AQ section.
She taught us how to apply broad ranged examples to questions on different topics, and it was really useful as we would not have to memorise a whole variety of examples.
Beyond that, Ms Ho also shares life lessons which help you reflect, and spurs her students to think critically by asking for their opinion on certain topics. Through this, she helps to cultivate handy skills of substantiating your point well, as well as train your thought process, which are important in GP.
Ms Ho's dedication to teaching and commitment to her students are clearly evident as she even stays extra hours to help her students to look through assignments, where she highlights areas of improvement and the areas you have done well in.
Her constant encouragement and belief in her students makes learning GP fun and also a much more manageable affair, and I have always looked forward to lessons at Byron. Rest assured that tuition here will never be mundane
With her guidance, she helped my brother and I attain an 'A' grade in the A-Levels, and I am certain that her prospective students will benefit greatly!
Thank you Ms Ho!
Abrielle Ling
Former Dunman High School Student
2012, 'A' Level students
2012 for me was not a good year to begin with. Upon receiving my A level results, I was utterly disappointed. The S grade that appeared right beside my General Paper column sent me into an abyss.
I cried.
I told myself I am a failure-What have I done in these two years of my life at Junior College? Certainly, I would not get into any university and I was right. Maybe I should have listened to my mum's advice- attend GP tuition.
After a few days when I was back on my feet and emotionally-settled, I realized that in life we are bound to make mistakes and the worst part is not about making the mistakes, it is when you don't have the courage to face the mistakes and choose to live in denial. I do not want to waste my life away. I decided to give myself another chance- I decided to retake General Paper.
From then on I went around asking people whether they had any good GP tuition to recommend to me. Soon enough, one of my friend introduced Byron Tutorial Centre to me and I decided to give it a shot. Little did I realise the decision that I had made changed my entire life completely.
It was my first day at Byron. The tuition Centre is located near town which is very convenient for me. Before going into the classroom, I was nervous. What will the teacher think of me? Will the class laugh and mock at me because I failed my GP? As I entered into the cooling environment, I was greeted with a smile by the teacher sitting in front of the desk. She looked friendly, approachable, kind and gentle. At first it was hard to break the ice but as the lesson continued, she brought the whole classroom into life by her jokes and her general knowledge! Her cheerful inspiring and motivating character made every lesson so fulfilling and interesting for me and for everyone else too.
After a few lessons, I changed my perspectives and opinions about GP. I did not know that GP can be such a fun and interesting subject. Every lesson, everyone will be given a few worksheets to do which I am always looking forward to because I find it useful. She will go through every single question and never fail to bring in real life examples to relate, cross-reference and keep everyone updated about what is happening around the world today. I can feel that the command of my language has improved drastically and I am really grateful for what she had effectively taught me and guided me through. I have never been more excited to attend tuition than when I entered Byron Tutorial Centre.
Finally the day has arrived, my second attempt at General Paper. I applied what I had learnt from her and I did the examination with confidence and courage.
In 2013 when I got back my GP result, I cried again. But this time it was tears of joy. I obtained a B.
Hi juniors! Do not give up even if you do not score very well for General Paper. The road that is in front of us is never easy, be honest and be genuine to yourself and to the promises that you have made. There is always a door out there waiting for you to open. For me, she is behind the door waiting to guide me along this tough journey. I am glad that I have managed to conquer my fears and strive for my best. All this would not be possible if she is not there for me.
Her name is called Ms Ho.
Thank you Ms Ho and continue to inspire and brighten the days of every individuals. Cheers! =)
Ku Kah Leong (2010 – 2012)
Formerly from Catholic JC
Before I came to Byron Tutorial Centre, General Paper was my greatest fear in Junior College. Like many students, I don't read extensively and essay writing to me is a very taxing chore. When it comes to college examinations, GP was often placed as the least of priority as there was simply too much content to memorise. As a result, I got Cs and Ds and sometimes even Es for my GP grade.
It was then when I met Ms Ho, 'O' Level English and GP teacher at Byron Tutorial Centre. Ms Ho is really a brilliant and caring teacher. She consistently keeps a lookout for important articles from various sources such as The Economist and The Straits Times, for us to supplement our vocabulary and general knowledge. She also highlights useful words and provides concrete examples on how to apply them in our essays. In addition, she gives us comprehension practices that really come in handy in honing our paraphrasing and summary skills. Moreover, she generously shares with us her collection of essay pointers and global happenings over the past years and pays close attention to important topics. Above all, she is always more than willing to help us mark our essays or comprehension practices, even if it means taking up her own family time.
When I got an E grade for my GP in my preliminary examination, I was really disheartened and felt as though it was like the end of my JC life. It was Ms Ho who did not give up on me and pressed on with me till the very end (which was until the day before the 'A' level GP examination) by arranging numerous consultations free of charge. I also did my part by completing to the best of my ability countless essays of various topics and comprehension from other JCs. If it were not for her, I would not have gotten my A grade for my 'A' Level GP examination.
Lionel Foo(2011-2012)
Temasek Junior College
Awesome teacher, interesting life stories which make the lessons far more interesting. A teacher that really cares for her students. Thanks, Ms Ho.
Ng Yong Sheng
AJC
I always had a passion for English, but I never really did well in school examinations. Byron's GP class not only helped me to realise my potential in the English language, it also broadened my thinking as at every lesson, we would go through articles to build our arsenal of examples and vocabulary. Though it required much personal effort to earn my 'A' for GP, lessons at Byron, served as a helpful guide through the course of my study. I now find my thoughts and ideas more clearly conveyed and I thank Byron for its significant contribution to building my language skills.
Ryan Chew
Attending tuition at Byron has become one of the major highlights of my JC life. This is not only because of the increased exposure to current and global affairs so as to meet the demands of the general paper (GP) but the sharing of many interesting stories by my tutor, Ms Ho. Ms Ho has never failed to make GP an intriguing subject. After attending tuition at Byron, I'm not only better equipped with writing skills and knowledge of current affairs, I feel that I've become more outspoken and bolder in voicing my views regarding issues which is also an essential skill for anyone who wants to be prepared to enter university after their 'A' Levels.
Iris Ng
ACJC
The skills in writing essay and application questions taught by Ms Ho were organized and easy to understand. Moreover, the contents provided for us during the last few weeks before the 'A' level were also concise and had helped me greatly in preparing for the final exam.
I used to be fearful of writing essays and find it hard to express myself in words .Yet, together with constant practice , consultations and guidance from Ms Ho , I became more confident in writing and eventually improved from an E-S range in school to a 'B' during the A-levels.
Tian Gui Xian ,
PJC
At Byron Tutorial Centre, I was able to gain more knowledge on world issues and learn how to apply them in my assignments. The lessons and materials provided here have helped me to organise my ideas in essays and taught me important techniques to do well in Paper two. Most importantly, the teacher, Ms Ho, has been very encouraging, which gave me confidence during my final examinations despite the disappointing grades in my school examinations. Thanks for helping me to achieve a 'B' in the 'A' levels.
Carina
AJC(2011/2012)
I joined Byron only when I was in my Year 2 of Junior College which I felt was slightly later than others. I was clueless as to how to improve my General Paper as I was always on the borderline of failing. Ms Ho was able to identify my weaknesses and had me working on them. She was always there encouraging me and providing me with the all resources she had to help me. Ms Ho was able to make the once unbearable GP lessons into an interesting and engaging 2 hours of learning even for students like me who was struggling with the subject. Under her guidance, I attained a grade that I never thought was possible – a 'B'! Thank You Ms Ho!
Gin Kuan
National JC (2011/2012)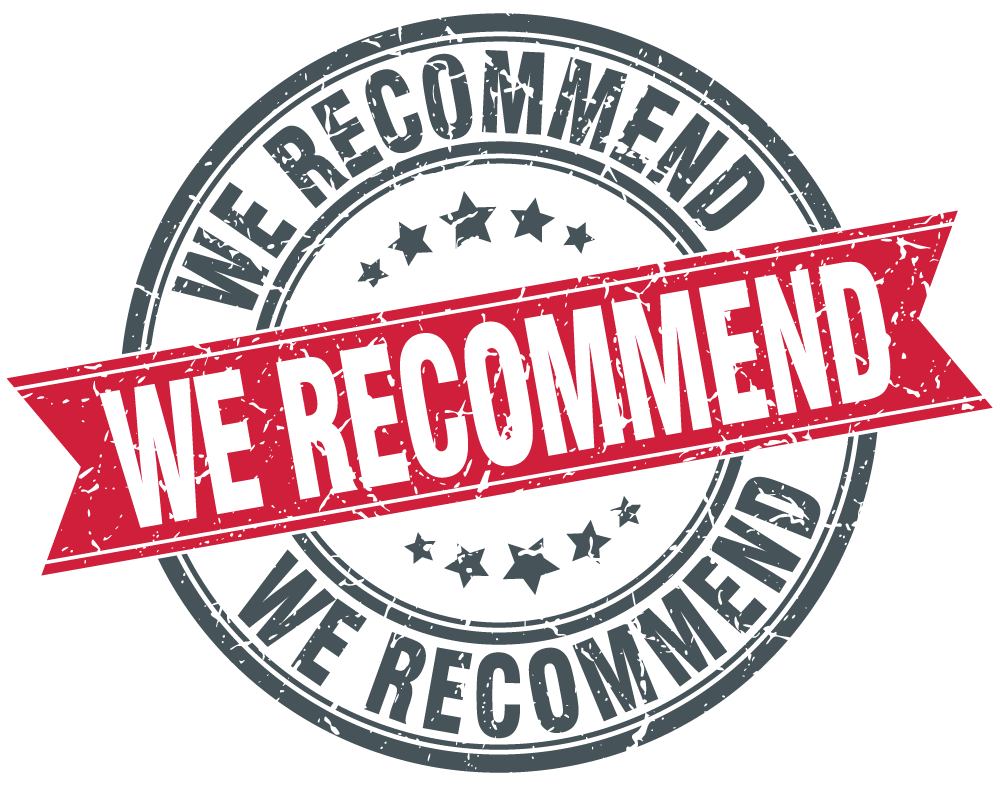 "
At Byron, Ms Ho is very patient in explaining difficult vocabularies and all always very meticulous in her lesson planning such that each and every student will benefit the most from the sessions.
 Also, Ms Ho often imparts special techniques in answering comprehension and summary questions, allowing her students to have an easier time tackling the questions.
Furthermore, Ms Ho also encourages questioning and active participation in all her classes and it definitely provided an enriching and interesting environment for me to study in. Finally, being a slow learner, sometimes I might have additional questions to raise when class had already ended. Ms Ho would happily and with much patience, stay back after class to answer my queries(my time slot is the last session of the day 1830-2030). And for that, i am very thankful and also impressed by the amount of effort she is willing to put in for her students.
With the help of Ms Ho, I managed to pull up my GP grade from a borderline E-F to an A in the 'A' levels. 
I am now studying in Medicine NUS, and the two years of my life while being a student in BYRON(2010-2011) have definitely been an enriching experience. The life lessons learnt in class have largely played a part in shaping my character and shall never be forgotten as I embark on a new phase of life.
Wang Yu Chen Raffles Institution "

Come as a Stranger, Leave as a Friend. We are confident that your time here will see you ace your English Grades.