O Level English Tuition
Each student is personally taught by our founder. Byron Tutorial Centre have helped many students, from various secondary schools, improve their English grade and ace their GCE O Level English examination since 1994.
Our syllabus sets the stage for a holistic teaching approach which aims to develop the following competencie:
Listening and reading with accuracy, understanding and appreciating content presented via various medium such as the the internet, radio, podcasts, videos and print.

Conversing and writing effectively in English under different situations.

Understanding the correct use of vocabulary and grammar to express ideas effectively in English language as well as using words impactfully.
A student's proficiency in the language is assessed via 4 papers with different weightage;
Writing – 35%
Comprehension – 35%
Listening – 10%
Oral Communication – 20%
At Byron, through decades tutoring Secondary School English, we have developed a know-how to improve grades which is aligned with the objectives of the 'O'- Level English Syllabus.  In truth, we start preparing students for this crucial examination from as early as Secondary One.  As the student progresses to Secondary Four, we fine tune examination taking strategies and techniques and prioritise building their confidence in aceing their papers. Help us to help you or your child by registering our O Level English Tuition now!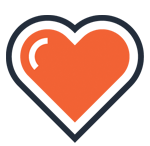 Ms Ho, an Absolutely Dedicated Teacher
Students tend to learn better when they connect well with their teachers. "Come as a student, leave as a friend"- this encapsulates Ms Ho's relationship with her students. Students know that at Byron, Ms Ho is always a call, an sms, an email or Whatsapp away.
Conducive Learning Environment
Located right at the heart of the city, we are just a 5 minutes' walk away from Dhoby Ghaut MRT station.  Comfortable air-conditioned classrooms, coupled with dynamic teaching make learning pleasurable.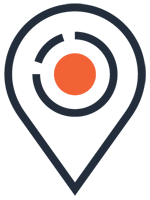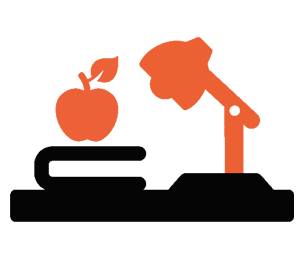 Every student who enrols at Byron, is special. Rather than impose a "One-System-Fits-All" kind of teaching style, it is all about fundamentals. There are no gimmicks and no fanciful systems; it is all about instilling solid fundamentals backed by more than 2 decades of refined experience in tutoring Secondary, 'O' Levels, JC students from various Secondary Schools and JCs. We don't tutor English just to help students to pass their examinations. We go beyond that. We impart life skills and build relationships to help in navigating life's journey. Our O Level English Tuition have proven track record and constant flow of word-of mouth referrals affirm what we have been doing.
In preparing our students to ace their 'O'-Level English Exam, our tutoring approach is structured as follows:
Paper 1
Editing Skills
Situational Writing Skills
Continuous Writing Skills
Paper 2
Visual Text Answering Skills
Narrative Text  Answering Skills
Factual Text Answering Skills
Summary Writing Skills
Paper 3
Paper 4
Reading Aloud
Spoken Interaction Skills
Be a part of our success stories. Don't wait!
Testimonials from our O Level English Tuition Students
GP is a subject that I have struggled with for the entire 2 years where I was always getting borderline passes for my essays and a 3 for my AQ. However, with Ms Ho's patience and guidance I slowly learned how to 'GP'- what examiners expected from me and how to actually execute them properly. I strongly suggest joining Ms Ho's classes as her teaching skills and materials are definitely beneficial in improving your GP skills and grades. After all, it did help me jump from consistent D's to an A 🙂
I was definitely not the brightest GP student. Consistently throughout my JC years, I did not managed to attain a high grade (consistent C-E grade) regardless of my effort, it was more of how I lacked the understanding for the techniques needed to score well for GP. However, under Ms Ho's guidance, I learned the skills and the knowledge needed to score better for GP. Her consistent vocab lessons that taught me to learn many new and usable vocabulary that can be used in both my essays and AQ in addition to the practices that she consistently gives out really helped me improve my GP. Overall, under her guidance, I managed to clinch a B for A levels (a huge improvement from my prelim results of an E). This shows that school results really don't define us, if we study hard and smart in the last few months, studying the correct things while not getting distracted, we can definitely improve. Thank you Ms Ho!
Upbeat and passionate for teaching. That was my first impression of Ms Ho when I joined Byron in Sec 1. Prior to the lessons, I thought that English or GP was a subject that is boring and mundane. However, using mnemonics and drawings (aka Dolly) in her lessons, Ms Ho showed me that English/GP is a really fun subject to explore. Through the reading of news articles every lesson and the discussion of what is happening around the world, Ms Ho sparked my interest to keep up with current affairs. Although I often stayed in my comfort zone writing about the environment and social issues, she would often make an effort to show us that no essay cannot be written. Even topics like flowers or numbers can generate a substantial essay. And indeed, upon leaving the exam hall, I could not believe that I wrote an essay on food for the A Levels. Although I have never gotten an A for GP in college, Ms Ho believed that consistent effort will eventually lead to the grades we desire and it did. When I had to miss lessons due to CCA, she would always find a way to pass me the resources or arrange makeup lessons. During the pandemic, Ms Ho even went house to house to deliver the resources to make learning more conducive for us. Besides GP content, Ms Ho could somehow fit in life lessons and encouraging words in the short span of two hours every week. When I was down, she offered a listening ear and encouraged me to do even better. While my academic journey with Ms Ho has ended, another chapter has begun. Like Ms Ho always says, 'come as a student, leave as a friend'. Embark on your journey with Ms Ho now!
I joined Ms Ho's classes with my friend's recommendation from October of J1 to the end of J2. I'm incredibly thankful to Ms Ho for allowing me to experience her thoughtful and caring teaching methods which are highly effective. Without Ms Ho, I could have never imagined myself being able to attain the A grade I got as I was getting consistent Ds before joining her classes (with only a year of lessons). Ms Ho's lessons helped me to take away simple but effective tips for learning new vocabulary, tackling essay questions as well as completing paper 2 well. What I remember most is her love of sharing her life experiences to help us become better people with better mentality and attitudes towards learning and caring for others. Ms Ho genuinely cares for each and every student who enters her class and she will always go the extra mile for them. Her love for us and teaching is really inspiring and I'm extremely grateful to have come as her student but have left as her friend <3
I have been with Ms Ho for 6 years, from Secondary 1 to JC2. In JC, GP was not my strongest subject and i constantly struggled with it but with Ms Ho's help, my usual S grade was bumped to a B 😀 Right before A levels we had a few intensive revision classes and although it was conducted over Zoom, Ms Ho helped calm my nerves and went through the real world example notes she had painstakingly compilated to make AQ less daunting. Ms Ho is like a second mother to me, I enjoyed attending every tuition session. I am forever grateful for Ms Ho who always believed in me and always welcomed me with a smile and a quick check in. She took care of me, offered words of encouragement and advice when I faced any problems.
cosmic biscuits
2021-10-23
good tuition centre :>
Divya Tharshini
2019-07-21
PJ Kittichaidamrong
2018-10-26
Register Your Interest in OUr O Level English Tuition Here

Come as a Stranger, Leave as a Friend. We are confident that your time here will see you ace your English Grades.