Good English Tuition Centre for Secondary
Good English Tuition Centre for Secondary School students with effective results, at affordable fees, is hard to come by.  Here, we feature success stories of those who chose Byron Tutorial Center. Their enrolment led to much improvement in their English and "O"- Level grades and Happy Outcomes.
ACCOLADES BY
GRADUATES FROM:
secondary eNGLISH tUITION
2022, 'O'- Level Students
To be very honest, I joined Byron really late. I only joined Byron after I got a C6 for English in my mid year exams. Lessons from Ms Ho has helped me improve my English grades tremendously. My teacher, Ms Ho, was always so uplifting and encouraging ! Ms Ho has always supported me even when I failed my English composition she still never gave up on me . Additionally, the lessons were well thought out . Ms Ho always made sure that we had good vocabulary and I practiced editing practices every lesson.
After about half a year of lessons, my English grades have improved by leaps and bounds. Thank you Ms Ho !
Aricia Te
St Margarets Secondary School
2020, 'O'- Level Students
I joined Byron about 2 months before my O levels as I had gotten a b4 for my English for my prelims. Even though I was way behind Ms Ho went the extra mile to ensure I could keep up. She never hesitated to tutor me for extra lessons as well as answer my messages even though they were at late hours. She is undoubtedly the best English tutor anyone could ask for and because of her I managed to get a distinction for English in O levels! I will surely miss my time at Byron
Nikhil

Kent Ridge Secondary School
Ms Ho is a great and caring teacher who is truly passionate abt teaching. I first entered her class with the mindset that it would just be like any other English lesson at school but her class was very different from wat i expected. She taught us fundamental essay writing skills and uses catchy acronyms to ensure that we remember them so that we can incorporated it into our writing. She also ensures that we have a wide range of vocabulary at our fingers so that we can further improve our essay. My oral speaking also improved tremendously thanks to her. She constantly encourages us to speak up in her class by asking us thought provoking questions during lessons and making us answer them on the spot in front of the class. At first I was often caught off guard and my answers were usually very short. But she taught me how to develop on my answer and go deeper into the question so that I can craft up a much better answer within seconds. She also goes beyond teaching and often checks up on the well being of her students which is certainly heartwarming. I remember her constantly encouraging us during prelims and o levels and sparing her time to give us some last minute tips before examinations. I believe it was due to her efforts that I managed to score a distinction in o's after scoring straight Bs in upper sec.
Su Yee Mon

Chung Cheng High Main
2019, 'O'- Level Students
Miss Ho is a kind, passionate and caring teacher. She teaches me how to tackle essay questions effectively by identifying keywords, elaborating them and utilizing unique ways of generating examples that I find to be very useful. She often updates me on the world's latest news which makes me more aware of current affairs happening around us. The best thing about Miss Ho is that she shows concern about our grades as well as our well-being. She often buys us snacks or drinks to keep us fueled for the long hour of lessons. Miss Ho never fails to lend a listening ear when I'm in need. She is one of the reasons why I've opted to go back to Secondary 5 to take my O' Levels, despite advice from my friends and school teachers to not to do so as they expected me to struggle even more to cope with it, with me even barely passing it in my N' Level English exam, and I myself is feared that I will love to regret my decision going back to Secondary 5. Miss Ho, however, assured me that I won't be alone; and true enough with the help of Miss Ho and myself really putting in the hard work, I have managed to obtain a B4 for my O Level English! Even though my result is not the best, I went from barely passing N' Level English to getting a B4 for O' Level English which I am very proud of. I am glad that I took Miss Ho's advice and went back to Secondary 5, as it now opens so many more life options. Without Miss Ho's help, all this would not have been possible. Words can't express how grateful and thankful I am towards Miss Ho's guidance and support. Thank you so much, Miss Ho!
Teo Jian Zhou
Edgefield Secondary
Hi everyone, especially to the current batch of Secondary 4 students this year. I'm sure many of you would be stressed out with O Levels. However, I can assure you that hard work pays off and I hope that all of you would continue studying and strive on. I personally did not perform well for my SA2 exams in Secondary 3. However, thanks to the help and encouragement from my teachers and friends around me. I managed to improve in Secondary 4 with hard work. I would also like to thank Ms. Ho for teaching me English since I was Secondary 1. I had always struggled with English since I was in Primary school. However, after joining Byron in Secondary 1, under the guidance of Ms. Ho, I have improved significantly for this language. All the best for your upcoming exams and I hope that all of you would do well.
Lucas Tan
Anglican High School

Ms. Ho played a huge role in my life, I have been with her since Sec 1. I have been getting Cs for my English papers but with Ms. Ho's constant encouragement and love, I managed to do well for my O levels. She never gave up on me, always having a gentle word of encouragement whenever i am in doubt about myself. Her lessons are always exciting, filled with life stories and jokes, making them very interesting and never boring. I am very thankful to be in her class for four years and counting.

RayAnne Ng
Tanjong Katong Girls Secondary

Despite only joining Byron Tutorial Centre six months before my O' Levels, I have noticed a significant improvement in my English grades. This can be attributed to Ms. Ho's effective teaching style coupled with the conducive environment, Ms. Ho's constant encouragement and endless support. English was not a dry topic anymore. her engaging style allows students to connect the dots almost instantaneously whilst making it easier for us to remember the content. With that being said, I received a B3 for English, an improvement from the chain of C's that I've scored in the past 4 years.
Janelle Lee
Chung Cheng High School(Yishun)
I was very worried about my english grade as it was extremely important for my L1R5, and with Ms. Ho's patient teaching, encouraging words and thoughtful guidance, i managed to boost my grades to an A1 for o levels. i am extremely grateful for all the help she has provided and strongly recommend byron tutorial centre
Jaslyinjeet Singh Gill
Crescent Girls School
2018, 'O'- Level Students
Ms Ho is no doubt a dedicated and helpful teacher who would without a doubt, help you to the very end, literally. She would also never fail to find out how my day has been and would take time out of her packed schedule to be a listening ear or to provide me with any extra academic help. I started attending Ms Ho's lessons with less than a year to my national examination and was not extremely confident of attaining an A in English. However, with Ms Ho's continued guidance, an A1 was secured! I am extremely grateful to have been able to attend her lessons. 🙂 Thank you Ms Ho!!.
Rina Tan
Fairfield Methodist Secondary School
I joined Byron when I was in secondary 3. At that time, my grades were 4 or 5, just above the required mark to pass. However, under the guidance of Ms Ho, I've got a grade 2 in English for my N level. This would not have been possible without the help of Ms Ho.
During lesson, Ms Ho would always share interesting news concerning the world so that we are well aware of what is happening around us. She would also teach us techniques on how to answer certain comprehension questions, which was a huge help. Moreover, she would share tips on how to generate ideas for compositions.
Ms Ho is not only a great teacher, she is also a patient and caring teacher. She wouldn't pressure us to hand in homework that she gives. She would also bring us snacks when we are having a long lesson and urge us to take care of our health during exam period too. All in all, she was the main reason for my improvement in English. Thank you Ms Ho for your encouragement and wise words. I am lucky to have you as my teacher.
Lee Jue Lei
Chung Cheng High School
2017, 'O'- Level Students
I joined Byron when i was in Secondary 4. Within a span of less than a year, my grades have improved from a B3-B4 grade to an A1 during o levels, a feat that would have been impossible without the help of Ms Ho.
Ms Ho is a captivating and innovative teacher that makes lessons intriguing. During lessons, she provides up to date examples as well as stories and analogies that make lessons engaging. Ms Ho's lessons also allow me to learn quickly and effectively. Previously, I struggled with my essay writing. During lessons, Ms Ho taught many practical methods to tackle the essay questions as well as allowed me to quickly identify and correct my mistakes. Ms Ho also provides us with numerous extra materials such as a constantly updated vocabulary list as well as model essays to supplement our learning. Having applied the methods taught, I have seen great improvement in my writing. Furthermore, as examinations approached, Ms Ho would encourage us to hand up extra pieces of work and gave us ample opportunities to meet her for consultations and clarify our doubts
Moreover, Ms Ho goes beyond the duty of a tutor and is also greatly concerned with the well being of her students. She is always willing to offer a listening ear as well as offer advice and encouragement. I recall as the o level examinations approached, I was extremely stressed and pressurised. Ms Ho told me to just do my best and trust my diligence will pay off. This piece of simple advice changed my way of thinking and allowed me to sit for the examinations with a cool head. During my time at Byron, I have not only grown in knowledge but also wisdom.
Darren Ang
Victoria Secondary School
Under Ms Ho, my English skills improved by leaps and bounds. She was able to identify even the minute mistakes in my language skills, and helped me correct them efficiently, while making the learning process fun. All in all, she was the main reason for my A1. Thanks Ms.Ho!
Lakshman
St Andrew's Secondary School
2017 has been a challenging year for me. I have been constantly getting Bs for English throughout my school year but under Ms Ho's guidance, patience and strategic teaching styles, I was able to do better in English as she made learning English enjoyable. Hence I was able to achieve my goals in o level examination.
Sharon Su Le Thein
Compassvale Secondary School
I have been in Byron tutorial center since sec 1. I used to fail my English badly.However, with Ms. Ho's techniques and tips, I could better understand how to tackle any type of compo and compre questions, thus helping me score a B3 for my O levels. Ms. Ho is also a jovial teacher and often cracks jokes to make us relax during her lessons, thereby making us enjoy learning and not making our lessons boring. She is also very approachable and I often get advice from her. She buys us snacks when we have 4-hour lessons with her. She encourages us to do our best and does not give us the pressure of finishing any homework that she gives. I am surely going to miss Ms. Ho's lessons.
Vishalini
Woodlands Secondary School
I'm currently pursuing an Early Childhood Education Diploma in Ngee Ann Polytechnic. In order to become a L2 teacher in the early childhood industry, I have to get a B3 grade. Ms Ho has helped me to improve my English paper 1 and paper 2, especially in essay writing. She is a very warm and encouraging teacher. Apart from regular schooling hours in poly, it can be tiring to go for tuition. However, I look forward to Ms Ho's tuition because she doesn't only teach English but about life. I'm thankful for her tutoring and encouragement to have scored a B3!
Rachel
Ngee Ann Polytechnic, Early Childhood Programme
2015, 'O'-Level Students
Under the guidance of Ms Ho my English has greatly improved from getting Bs in mid terms and end year examinations to obtaining an A1 for my O'level.
The mediocre teacher tells, the good teacher explains, the superior teacher demonstrates and the great teacher inspires. -William Arthur Ward
Thank you for Ms Ho for being all of the above and even more. Thank you for the constant support and motivation you give to each and everyone of your student. Mostly importantly thank you for your English lessons which are fun and enjoyable. I am lucky to have had you as my teacher and now a friend.
Phyu Kyi Kyi
Evergreen Secondary 2015
The journey as Ms Ho's student has been so fulfilling and precious. After each class, I leave a lot less ignorant about world issues. Ms Ho teaches us to see more than one side of any problem and how to incorporate them into essay to offer a more complete and rounded argument. It helped me to not only become mature in writing, but to be more conscious of other people's opinions. When I am unsure of anything at all, Ms Ho is very approachable and doesn't hesitate to offer help and advice. She has helped me a lot in both academics and life, and I am proud to have been her student. Having that A1 is of course sweeter Smiling face with smiling eyes
Inge Hartono
Chung Cheng High Main 2015
Learning under Ms Ho has been a fruitful experience. I find myself looking forward to every lesson because I know that I'll learn more than just English. I like how Ms Ho isn't a grade-orientated teacher as she's always concerned about well-being and growth as a person, always being the fuel to start our engines after a dreary day at school.
"Only the sword forged in the hottest furnace and withstand the heat of the battlefield" This was one out of the many meaningful quotes she taught as it has always been stuck in my mind to serve as a constant self-reminder for me to hang in there. Ms Ho's endless encouragements has given me so much support and she really played a significant role in helping me to gain my self-confidence in sight of O Levels. Thank you for being that positive influence and mentor that I can always rely on!
Ng Wan Yi
Kranji Secondary 2015
2013, 'O' Level Students
Before entering Byron Tutorial Centre, I always failed my English language for almost every exam. However, with Ms Ho's help, I was able to achieve a B3 for my 'O' Level Examinations. Ms Ho's English lessons has always made think about various things and also provided me with general knowledge. Her enthusiasm has always encouraged me to work harder. She always gives me feedback on my essays and never fails to clear my doubts. Although she was an English teacher, she also gave me life lessons and those lessons have helped me make better decisions in life. From the bottom of my heart, I would like to thank Ms Ho for everything that she has done for me so far.
Fatimah Naasihah
Queensway Secondary School Singapore Polytechnic, Engineering with Business course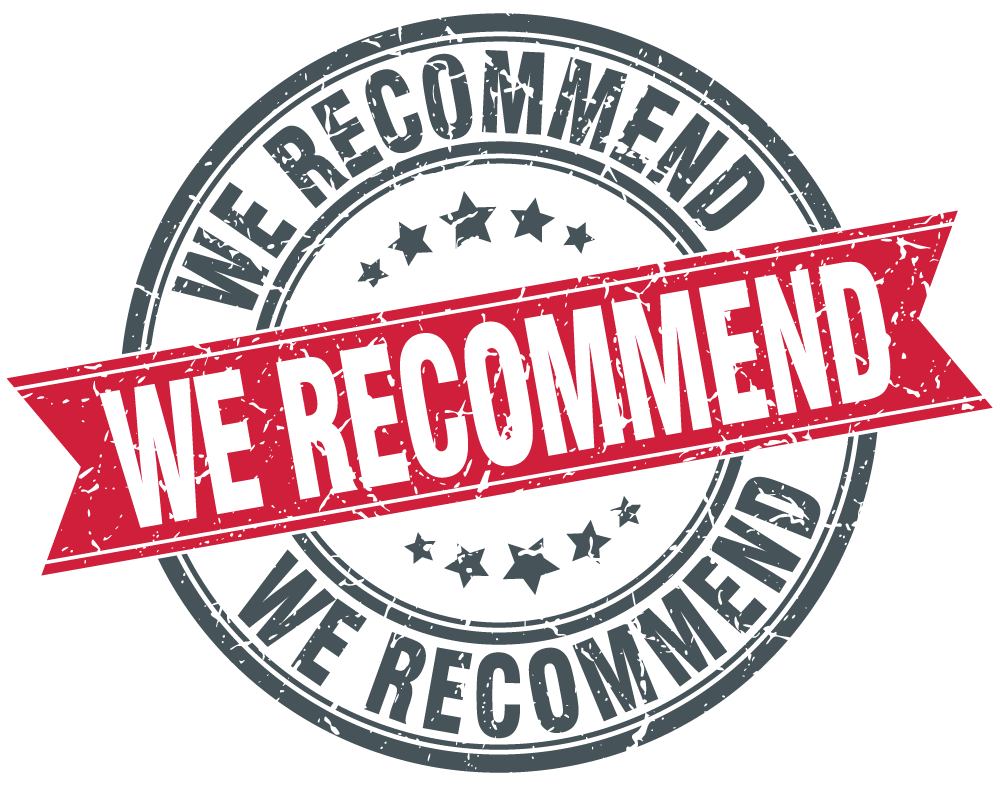 "Currently studying at Singapore's fourth University, Singapore University of Technology and Design, I first joined Byron when I was in Sec3 (2008), and I studied all the way at Byron till JC2(2011).
With the help of Ms Ho, my grade for O Level and A Level is A1 and B respectively.
It has been an extremely enriching experience, where I not only learnt to appreciate the beauty and fun of English and GP, I also learnt life lessons which will forever be embedded in me. It was a period of my life where I learnt so much and grew so much, and I can say with certainty that part of my moral and core values were formed here.
Learning at Byron will always be something unforgettable, as it lives in me. =)
Lena Toh Formerly AJC SUTD Year 1 "

Come as a Stranger, Leave as a Friend. We are confident that your time here will see you ace your English Grades.